We are on a mission to humanize SaaS software
.
We're a new breed of UX design company, with a focus on the needs of enterprises
.
We are born from the world of Agile UX and Google Venture's Design Sprints. We know what it takes to craft successful enterprise digital experiences in an increasingly data-rich world, providing solutions that are easy and fun to use.
We help enterprises reimagine complex applications to meet the needs of employees, managers, and business owners.
Our parent company, Vinfotech is a sports technology company at the intersection of sports fan engagement, fantasy sports and igaming.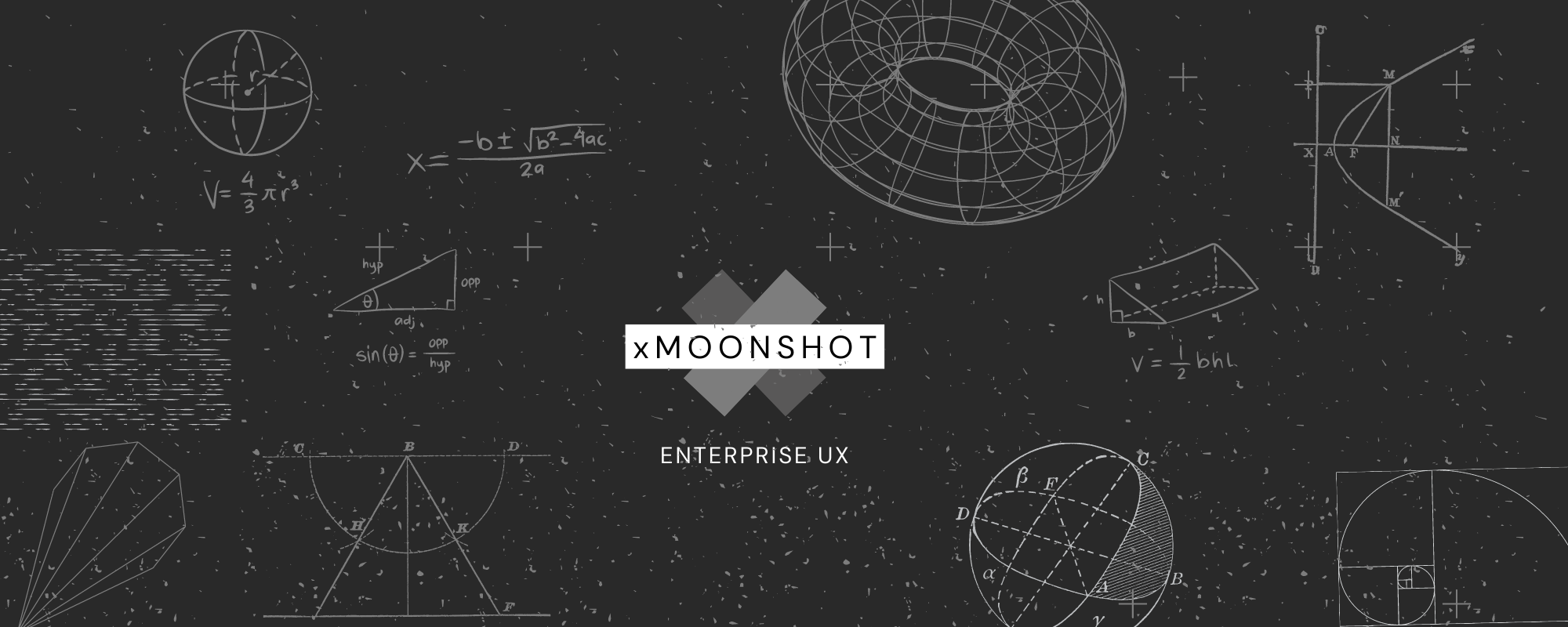 Why work with xMoonshot?
Extensive experience of designing/ redesigning complex enterprise/ SaaS applications like ERP, EMR, CRM, HRM, business intelligence, customer portals across the web and mobile.
xMoonshot is an enterprise UX UI design company that guarantees results or they don't get paid. Seriously. We deliver performance promises made before beginning of any project found after adequate UX audit/ research.
Our design process is derived from the best practices of top silicon valley product companies and tested on real projects with real people. It balances best of Agile, Google Venture's Design Sprints and Lean UX.
xMoonshot follows agile design process, so you won't become the hostage of a fixed contract or risk facing delays due to lengthy contract reviews if changes are required.
xMoonshot pushes the boundaries of perfect balance of great user-experience, user-interface and contextual UX choreography. We know what it takes to create stunning user interfaces armed with sharp research and agile design process.
Your invoices are based on what we have achieved in the previous period, with a clear explanation of time and design tasks. We use a fair price policy with no hidden fees or surcharges.
Your payments are time and material based and directly related to design services delivered, instead of overall hypothetical calculations which, in our experience, are rarely accurate.
Our Services
Capabilities
UX certified
.


We walk the talk

.
Numerous certifications in User Experience Design, Product Management and Behavioural Design combined with 113 years of expertise in:
SaaS Software UX UI Design
Enterprise Software UX UI Design
Product Strategy & Management
Agile, Scrum & Lean Methodologies
Business Storytelling
Complex Data-Visualization
Data-heavy UI Design
Scalable Design Systems
MVP Design & Rapid Prototyping
UX Best Practices for SaaS & Enterprises
Cause we support

पहला सुख निरोगी काया

First bliss of life is a healthy body
.
One of the main reason behind most human illnesses is inadequate nutrition. Modern life has resulted in eating at irregular intervals of time, eating more processed and packaged food, cooking less and having more restaurant cooked meals, trying unhealthy mixing of food items, eating less greens and more grains.
We at xMoonshot invest in creating entertaining and actionable content to spread the awareness about balanced eating as the core foundation of life. We share ideas, recipes and concepts to help people eat better everyday. We conduct workshops and are invited to speak at events. It's the way we give back to society on a regular basis.
Free 30-min SaaS design strategy call
.
If you are looking out for transforming your SaaS product experience for greater ROI, then let's talk and scale your product to the moon!
Get started